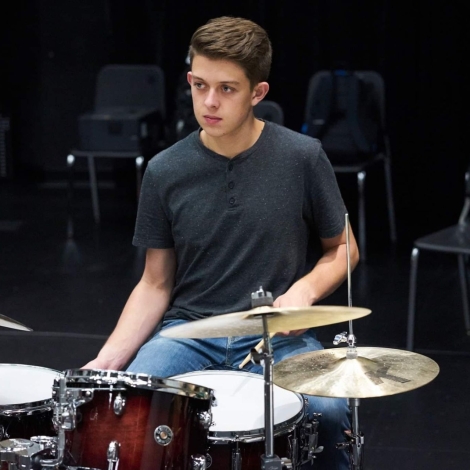 Drew Deur
Drum Set
Drew Deur is a drummer, composer, and educator from Holland, MI. He is a graduate of Western Michigan University, where he studied with Keith Hall, Matthew Fries, John Hebért, Andrew Rathbun, and Scott Cowan. While at WMU, he received three Downbeat Magazine Student Music Awards, once as a bandleader and twice with a university ensemble.
Drew began playing drums when he was 10, and has since played with the Glenn Miller Orchestra and WMU's Advanced Jazz Ensemble, Jazz Orchestra, Gold Company, and GCII. He has extensive performance experience in genres including jazz, CCM, musical theatre, funk, and rock, and he enjoys learning about and exploring African, Brazilian, and Latin American musical traditions. His major influences on the drums include Max Roach, Billy Higgins, and Bernard Purdie.
Drew's experience as an educator spans numerous styles and ages; his students have varied in age from 7 to 78. In addition to teaching at Crescendo Academy of Music, he is on staff at Avalon Music Academy in Holland, and teaches yearly at the Keith Hall Summer Drum Intensive in Kalamazoo.