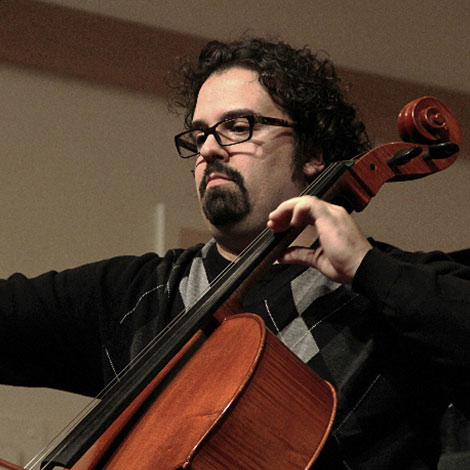 Luke Cook
Cello
B.M. & B.A., Western Michigan University
Luke Cook is an instructor of cello at the Crescendo Academy of Music in Kalamazoo and at The Citadel Dance & Music Program in Benton Harbor where he maintains a large private studio. Additionally, he is an adjunct instructor of cello at Lake Michigan College. Luke's students are members of the Kalamazoo Junior Symphony, the Lake Michigan Youth Orchestra, the Battle Creek Youth Orchestra, the Andrews University Symphony Orchestra, and the St. Cecilia Philharmonic. His students consistently receive top scores in state solo and ensemble festivals and many have participated in the Michigan All-State honors orchestra in addition to the Michigan Youth Arts Festival.
Luke also serves as Artist in Residence with the St Joseph Public Schools Orchestra Program, and regularly coaches groups from the Kalamazoo Public School, the Portage Public Schools, South Haven Public Schools, and Wayland Public Schools. Luke performs with the chamber ensemble Arioso and substitutes with area symphony orchestras. He is also a member of the Crescendo Faculty Trio with Sarah Hedlund (violin) and Mark Portolese (piano).
Luke Cook received his BM & BA from Western Michigan University in music and sociology, respectively, where he studied cello with Bruce Uchimura with additional studies in cello at the Cleveland Institute of Music and the University of Michigan. Luke resides in Kalamazoo with his wife, Carrie a music teacher in the Kalamazoo Public Schools and his daughters Eleanor, Lucienne, and Jocelyn.