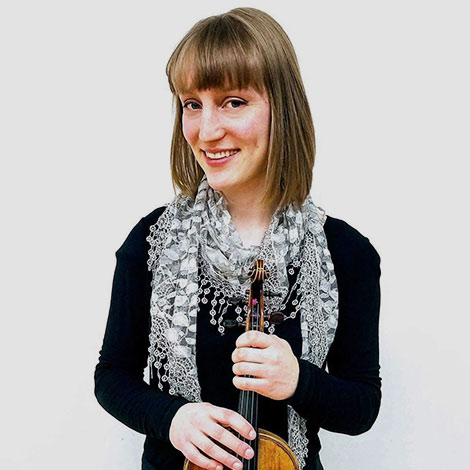 Sophie Petroski
Violin
Bachelor of Music, Violin Performance, DePaul University
Master of Music, Violin Performance, Western Michigan University
Sophie performs with the Battle Creek, South Bend, West Michigan, Southwest Michigan, and Billings Symphonies. In addition, she is the orchestral librarian for the Battle Creek Symphony. She has performed in the pit orchestra for theater productions in Kalamazoo, Battle Creek, Lansing, and Chicago. Other freelance activities involve playing weddings and other social functions throughout the Southwest Michigan area.
During the summer, Sophie works for the Sun Valley Music Festival as Site Coordinator for the Summer Music Student Institute. She has participated in summer music festivals in Italy, Mexico, and throughout the United States, including the Meadowmount School of Music in New York.
She received her Bachelor of Music in Violin Performance from DePaul University in Chicago, studying under Professor Janet Sung. She received her Master of Music in Violin Performance from Western Michigan University, where she was also the violin graduate assistant for Professor Renata Knific.
Sophie has completed Suzuki Book 1 and Book 2 training at Blue Lake Fine Arts Camp. She enjoys teaching students of all ages and levels. It satisfies her to see her students progress, and her most important goal is their enjoyment of the music.