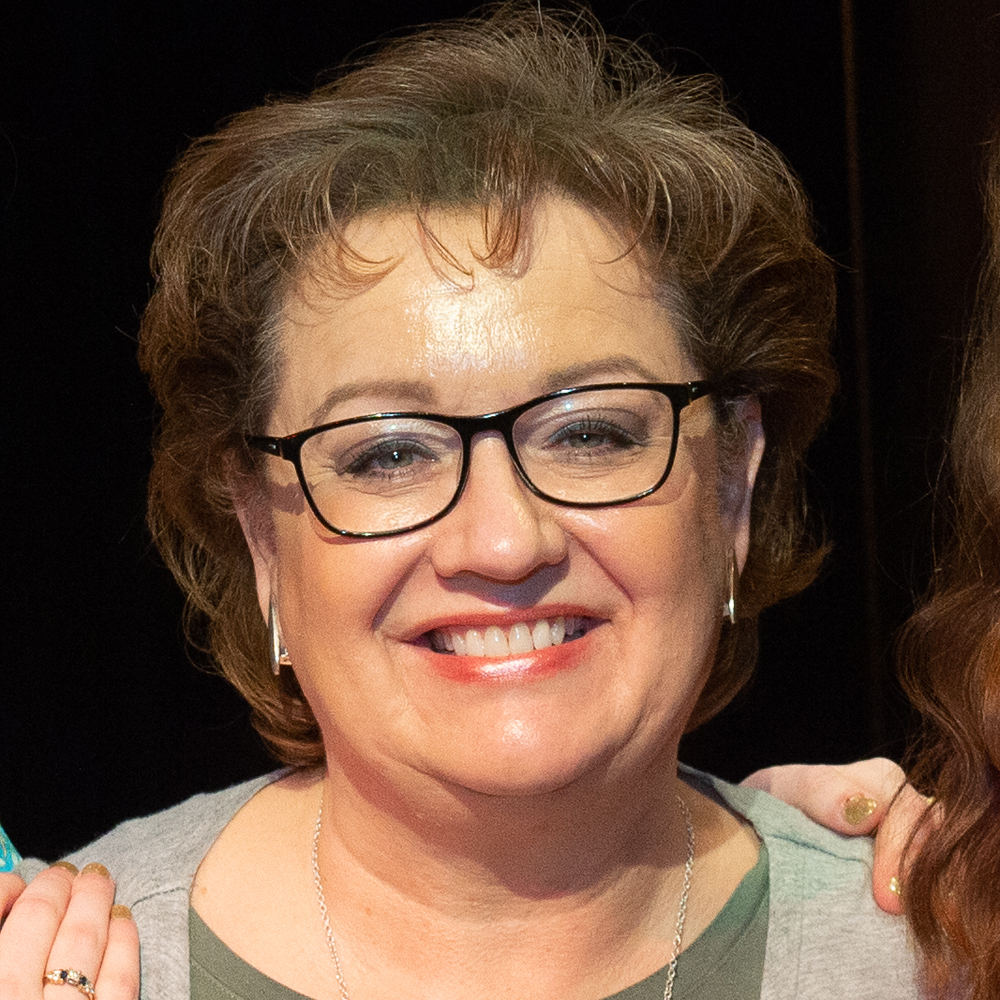 Corlyn Longer-Schreck
Voice
Ms. Longer-Schreck has resided in Kalamazoo for over 35 years as a professional singer, voice teacher, and vocal coach.  She holds a BA in Vocal Music from the University of Northern Iowa and a MM in Vocal Performance from Western Michigan University.  She also studied at the American Institute of Music Studies in Graz, Austria on full scholarship.
She has performed as a soloist with many regional ensembles, including The Kalamazoo Symphony, The Battle Creek Symphony, The Grand Rapids Choir of Men & Boys, The Kalamazoo Bach Festival, and the Kalamazoo Civic Theater.  She has performed in dozens of operas, master choral works and musicals ranging from Handel to Rutter to Stephen Swartz. She was a Regional Finalist and two-time District Winner of the Metropolitan Opera Auditions in Pittsburgh, PA and Detroit, MI, a two-time Finalist in the Bel Canto Chorus Regional Artist Competition in Milwaukee, WI, and a Finalist in the NATS Young Artist Competition in Detroit as well as winning many vocal competitions including the Michigan Federation of Music Clubs, NATS Advanced Division and the Richardson Vocal Competition.  She was soloist/cantor/section leader for St. Augustine Cathedral in Kalamazoo for over 26 years and is currently soloist/section leader for First Congregational Church in Kalamazoo. She was awarded a Significant Educator Award by the Excellence in Education of Kalamazoo County.
She teaches Applied Voice at Kalamazoo College, Cornerstone University (Grand Rapids), and in KRESA's EFA Advanced Music Theater program.  She is a member of the National Association of Teachers of Singing and has adjudicated many NATS competitions and other competitions across Michigan. Her students consistently win top awards at the Michigan NATS Vocal Auditions, MSVMA District and State Solo & Ensemble Competitions, have been accepted into programs such as Interlochen Arts Camp, Blue Lake Fine Arts Camp, and WMU's Summer Music Seminar, have received scholarships from KRESA'S Education for the Arts, have been featured on ABC's Rising Star and won many area talent competitions and pageants.  Her students have been accepted as Vocal Performance, Choral Education and Music Theater Majors all over the country including The Cincinnati Conservatory of Music, Carnegie Mellon University, Eastman School of Music, Oklahoma University, North Carolina School of the Performing Arts, Indiana University, and the University of Michigan among many others.
She and her husband Joe, also a professional singer, performed with Aspire Ensemble, a professional vocal quartet for over 10 years. They have two adult children; Benjamin resides in Seattle, WA and their daughter Abbigail is married to international opera singer Countertenor Aryeh Nussbaum Cohen and resides in the San Francisco Bay area.