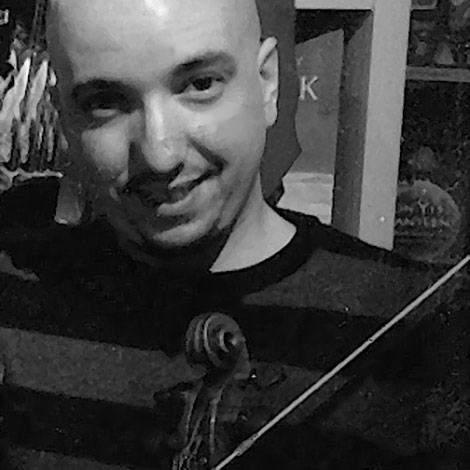 James Saunders
Violin
James Saunders is a Graduate of the Manhattan School of Music, NYC, May 2006, with a BM degree in violin performance under the direction of Burton Kaplan. A student of violin with over 20 years experience in private study and performance in local and state orchestras and ensembles, James received formal training in Orchestral Repertoire and Orchestral Seminars at Manhattan School of Music, under the conduction of Pinchas Zukerman, Kenneth Kiesler, Kurt Masur, Sir Colin Davis, and Pierre Boulez as well as orchestral repertoire class instructor, Enrico DiCecco. James was awarded scholarships to study at the Boston Conservatory in 2001 and the Henry Mancini Institute at UCLA in the Summers of 2004 (selected as Concertmaster) and 2006.
Since 2012, James has performed in over 60 musicals, including several recordings of shows in Los Angeles. From 2012 to 2020, he was Concertmaster for the Los Angeles Musicians Collective (Musical Theatre), in Southern, CA. During that time, he was also a violin instructor with Soma Music Academy for eight years in Diamond Bar, CA. His students ranged in ages from 7-77. During his tenure in LA, James was also lead violinist for the bands The Venus Illuminato and Owenstone.
James moved to Michigan in 2020, and currently resides in Kalamazoo. He is excited to be sharing his love of music and violin to the youth and beyond!