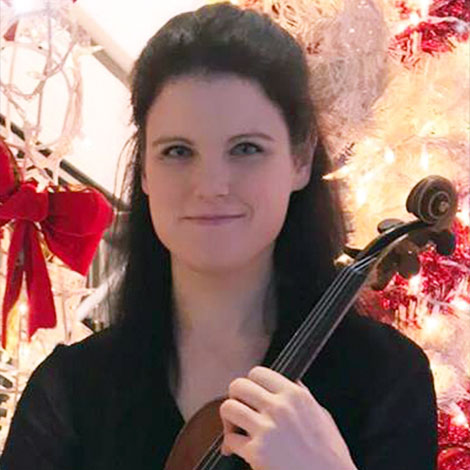 Michelle Bessemer
Violin
Michelle Bessemer received her Bachelor of Music in violin performance from Stetson University, as well as a Master of Music in violin performance at Western Michigan University where she was awarded a full teaching assistantship. She is also completing her teaching certification at Grand Valley State University.
She has performed violin with the Moscow Ballet Company, the National Festival Orchestra, and with members of the Detroit Symphony Orchestra and the Orpheus Chamber Orchestra. She has also performed solo violin with the North Carolina School of the Arts University Symphony (Bach Double Violin concerto), the Treasure Coast Symphony (Sibelius Violin Concerto), and the Treasure Coast Youth Symphony (Mendelssohn Violin Concerto).
Michelle currently holds the position of Artist in Residence at CBTS in Vero Beach, Florida; Principle Violin with Holland Symphony Orchestra; and Associate Concertmaster with the Kalamazoo Philharmonia. She performs regularly with the Battle Creek Symphony, Kalamazoo Symphony, Southwest Michigan Symphony, Toledo Symphony, and the West Michigan Symphony. She has performed as soloist, chamber and orchestral musician in several prestigious venues, including Carnegie Hall, Kravis Center, Lyric Theater, and William Walton's estate "La Mortella".