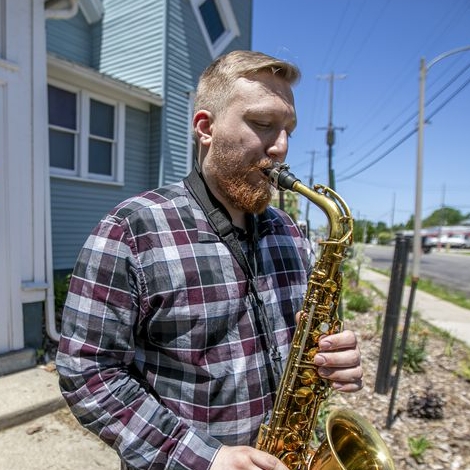 Peter Formanek
Saxophone / Beginning Piano
Peter Formanek grew up surrounded by world-class musicians, thanks to his father, Michael Formanek, who is a world-renowned jazz bassist and composer. Having been immersed in music from an early age and encouraged to listen, improvise, compose, and pursue his own musical interests, Formanek completely fell in love with music, he has never looked back since.
Formanek began playing the saxophone in 2005 and picked up the clarinet and flute soon after. This quickly developed into a holistic embrace of an assortment of woodwind instruments and piano, and a decision to develop his artistic identity as a performing multi-instrumentalist. This was further encouraged and developed during Formanek's time studying jazz saxophone at the University of Michigan with professor Andrew Bishop, who is a great multi-woodwind performer himself.
Formanek started teaching music privately during his early undergraduate years, and since graduation has made teaching a focus along with his own creative work. His pedagogical approach is uncompromisingly catered toward each individual student he works with, and is informed by his years of studying woodwinds, the science of sound, his own spiritual pursuit of music, and the great musicians who inspired him and inundated him with their sounds and stories.
Formanek has performed alongside a range of musicians of note, including Benny Golson, Jimmy Heath, Gary Burton, Steven Rush, Andrew Bishop, Tim Flood, Tim Haldeman, James Dapogny, Paul Keller, Paul Finkbeiner, John Douglas, Salim Washington, Tomeika Reed, Silvia Bolognesi, Mary Halvorson, Tomas Fujiwara, Tim Berne, Jim Black, Jacob Sacks, Michael Formanek, and many others.