Kalamazoo State Theatre to Host Jim Brickman in Concert; Crescendo to Receive Portion of Ticket Sales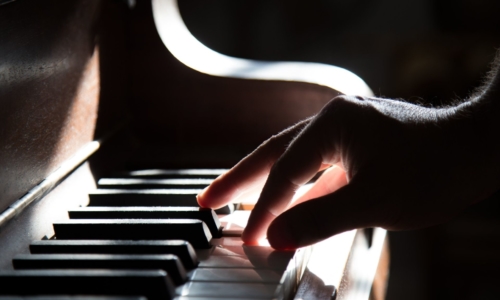 Pianist Jim Brickman is again coming to the Kalamazoo State Theatre, and Crescendo will receive $.50 of every ticket sold!
The best-selling solo pianist celebrates 2 decades of music with his Share the Love Tour. Experience the sounds of award-winning hit-maker, pianist and recording artist Jim Brickmanas he brings one of the most entertaining and romantic concert events of the year to Kalamazoo State Theatre, Saturday, February 9th. Go here to purchase tickets, or visit the State Theater box office.
Get ready for a night of emotion and humor with music that touches the heart. A personal escape with stirring solo piano hits and timeless collaborations like "Valentine," "Angel Eyes," and "Love of My Life." Brickman's engaging stage presence seamlessly blends mood and music, letting your imagination take you wherever you want it to go. Jim Brickman strikes the perfect chord of musical intimacy, compelling storytelling and audience interaction.
Bring your family, friends, or that special someone and get ready for a night of love, laughter, and music with Jim Brickman. For every ticket sold, $.50 will be donated to Crescendo Academy of Music (CAM); proceeds will be donated to our need-based scholarship fund.
BUY TICKETS – http://www.ticketmaster.com/event/0800548DB76F4E69?brand=kalamazoost
VIP TICKETS – http://bit.ly/BuyJimTix
RSVP On Facebook – https://www.facebook.com/pg/kazoostate/events/
More Information – http://www.kazoostate.com/event/Jim-Brickman
Visit The Artist's Website – https://www.jimbrickman.com/