Now Hiring!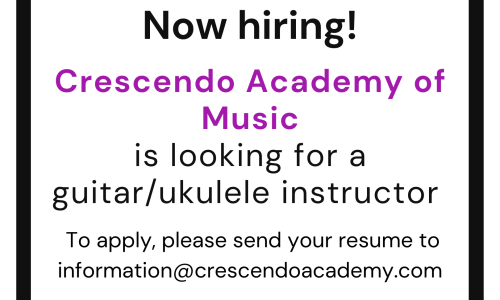 Crescendo is looking for a new guitar/ukulele instructor to join our teaching staff! Resumes will also be accepted for all other instruments/voice.
Qualifications:
•College degree in music performance, music education, or equivalent experience required
•Teaching and performance experience preferred
•Effective communication skills
•Effective interpersonal skills
•Comfortable teaching students of all ages
To apply, send a resume/CV to information@crescendoacademy.com
The complete position description can be found on our website.