Welcome back!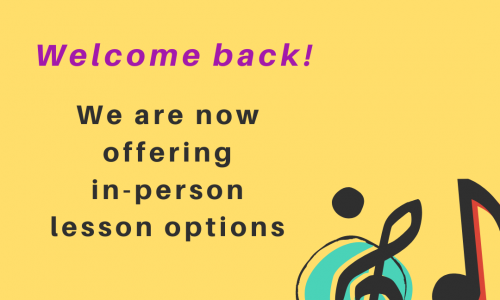 Crescendo is now offering in-person lesson options! Availability varies based on instrument and instructor. Vocal lessons remain online-only.
All studios used for in-person lessons are equipped with air purifiers and sanitized between lessons. Masks are required at all times in our space. For a complete copy of our COVID/return to in-person lessons protocols, please contact the office.
All students are required to sign a Liability Waiver before taking in-person lessons. The waiver can be found here.